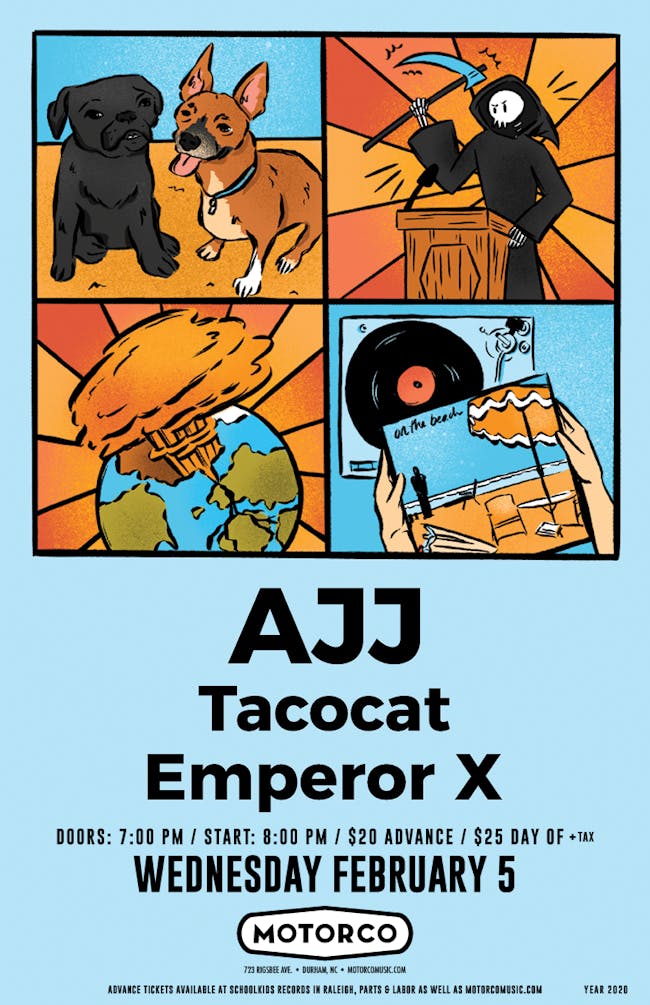 AJJ with Tacocat and Emperor X at Motorco - Wed, Feb 5th 7pm doors/8pm show Adv: $20 + 7.5% sales tax Day Of: $25 + 7.5% sales tax
AJJ
AJJ frontman Sean Bonnette can summarize the band's new album, Good Luck Everybody, in a single sentence: "Sonically, it's our least punk record, and lyrically, it's our most punk record."
And indeed, Good Luck Everybody (January 17, 2020), the Arizona band's seventh album, stands out in their already diverse catalog. While still rooted in the folk-punk sound AJJ has become known for, the album is unafraid to delve into new territories that test the limits of what the band is capable of.
"I think it explores some of the weirder sides of AJJ, the more experimental leanings that we've had in the past," says bassist Ben Gallaty. Good Luck Everybody draws from a wealth of sonic inspirations, from Laurel Canyon folk-rock of the 60s and 70s to avant garde artists like Suicide, as well as some orchestral pop. There is even a piano ballad, the tragic "No Justice, No Peace, No Hope."
Lyrically, Good Luck Everybody is a change of pace from the idiosyncratic songwriting style Bonnette has honed over more than 15 years fronting AJJ. It still features his wonderfully weird turns of phrase and oddball word pairings, but this time, his thematic lens is more directly focused on the inescapable atrocities of the world around him. Longtime fans will recognize the album's social commentary as a return to their 2011 release, Knife Man, but this time it's fueled by a more radical urgency.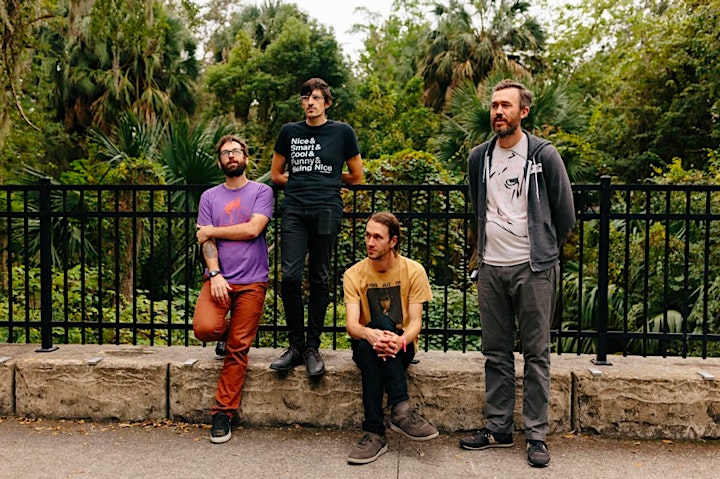 TACOCAT
When Seattle band Tacocat—vocalist Emily Nokes, bassist Bree McKenna, guitarist Eric Randall, and drummer Lelah Maupin—first started in 2007, the world they were responding to was vastly different from the current Seattle scene of diverse voices they've helped foster. It was a world of house shows, booking DIY tours on MySpace, and writing funny, deliriously catchy feminist pop-punk songs when feminism was the quickest way to alienate yourself from the then-en vogue garage-rock bros. Their lyrical honesty, humor, and hit-making sensibilities have built the band a fiercely devoted fanbase over the years, one that has followed them from basements to dive bars to sold-out shows at the Showbox. Every step along the way has been a seamless progression—from silly songs about Tonya Harding and psychic cats to calling out catcallers and poking fun at entitled weekend-warrior tech jerks on their last two records on Hardly Art, 2014's NVM and 2016's Lost Time.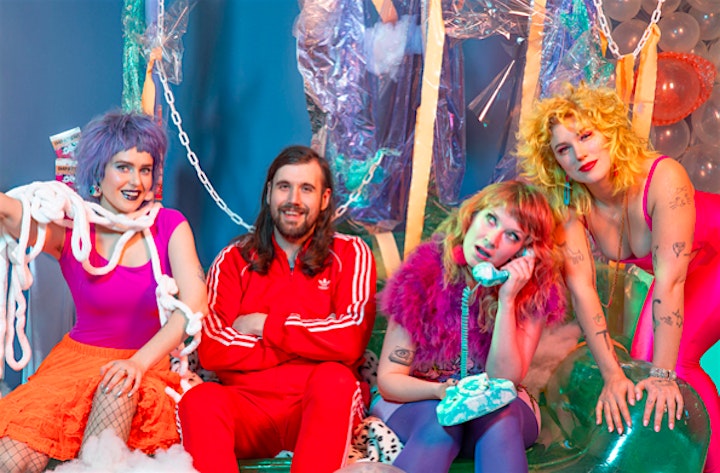 EMPEROR X
Chad Matheny, who Alternative Press described as "a spastic, legally blind, nomadic songwriter whose performances transform venues/living rooms/arts spaces into punk rock micro-raves," has been releasing music under the Emperor X moniker since 1998. His recordings and live shows fuse the punk songwriter tradition of Billy Bragg with the experimental tape loop minimalism of William Basinski, and reveal incurable obsessions with transportation infrastructure, modernist literature, and lo-fi Chicago house tracks. Consequences of Sound called the resulting twelve critically-accalimed albums and EPs "a radical, challenging, and sometimes baffling discography."
A former chemistry teacher, math tutor, and physics graduate student, Matheny left the academic world and spent the past decade traveling on buses and bullet trains across North America and Europe to perform several hundred concerts in venues ranging from a symphony hall in Portugal to the basement of a garden supply shop in Pittsburgh to a record shop/venue in the shadow of the Old City in Jerusalem. He's shared the stage with luminaries like Laura Stevenson, Sebadoh, Nada Surf, Thurston Moore, Sun Kil Moon, Casiotone for the Painfully Alone, The Hotelier, The Hold Steady, Jeffrey Lewis, and John Vanderslice.
"Wasted on the Senate Floor" is the first single from Oversleepers International, the eighth Emperor X full-length album, slated for release on Tiny Engines in early 2017. Though the song has long been a staple of live Emperor X shows, Matheny felt a growing urgency to record and release the song properly after watching with alarm as the U.S. presidential election campaign of 2016 descended into mass delusion and nihilism. "This song has always been about -- to the extent any song I write is about anything -- what it's like to live and love in a world where hegemonic media, late capitalism, and manufactured pseudo-consent destroy democracy. Seems like a good time to release it, doesn't it?"
Matheny lives in Berlin, where he helps operate Donau115, a small venue central to the Neukölln neighborhood's booming experimental jazz scene, and volunteers as a music technology instructor for a German NGO focused on supporting young refugees. His reputation as a producer, composer, and sound artist is also growing: an Emperor X song was featured prominently in the 2014 Warner Bros. film Veronica Mars. In 2011 and 2012, a collaborative sound installation work with art photographer Joel Sternfeld appeared throughout Europe in a travelling retrospective exhibition sponsored by Museum Folkswang. He co-produced the Sub Pop album Bits by jangle punk mainstays Oxford Collapse alongside Eric Topalski of Don Caballero. He has also been commissioned to compose video soundtrack music for labor unions and non-profit organizations including Planned Parenthood and SEIU. In addition to his label home of Tiny Engines, he has worked with several American and international labels including Bar/None Records, Burnt Toast Vinyl, Plan-It-X Records, the German/American label The Bomber Jacket and the Portuguese/German/Lithuanian multimedia collective Mouca.