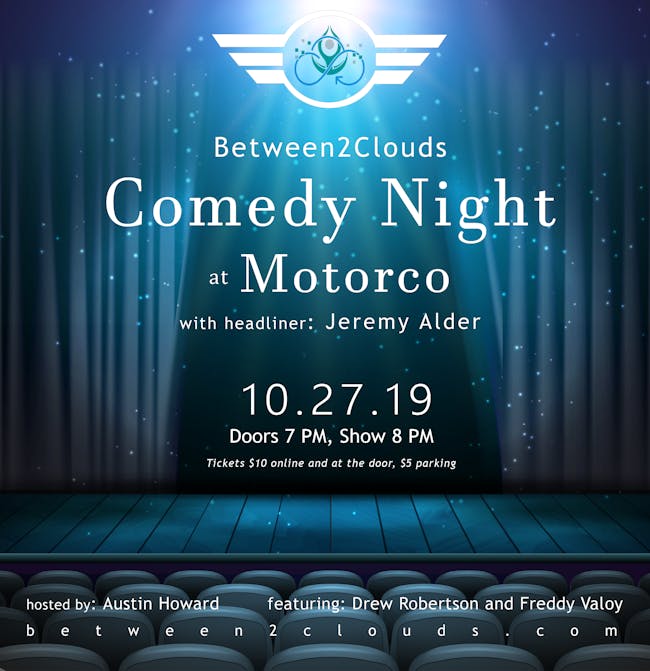 Jeremy Alder
Drew Roberson, Brett Williams , Freddy Valoy, Austin Howard
Between2Clouds Comedy Night with JEREMY ALDER featuring: Drew Robertson, Brett Williams and Freddy Valoy. Hosted by Austin Howard $10
Over an hour of hilarious stand up comedy performed by some of the best in the state.
If you're a fan of stand-up comedy, this is not an event you want to miss!"
The order of when comics will perform is:
Host: Austin Howard
Freddy Valoy
Brett Williams
Drew Robertson
Jeremy Alder
Jeremy Alder
Jeremy Alder loves you and has a wonderful plan for your life. No, wait, that's someone else. The self-described "bad boy of Christian homeschooling" weaves the experiences of his own poorly-planned life into smartly stupid, sweetly dark comedy. Jeremy has worked with a number of national touring acts, including Aparna Nancherla, Nicole Byer, Josh Gondelman, Rita Rudner, and Chad Daniels. He is a regular at Goodnight's Comedy Club and The Improv in Raleigh, NC and has been a featured performer at comedy festivals around the country, including Laughing Skull Comedy Festival and Asheville Comedy Festival. Jeremy is a two-time North Carolina's Funniest finalist (2018, 2019) and a finalist in the 2019 Westside Standup Showdown in Los Angeles."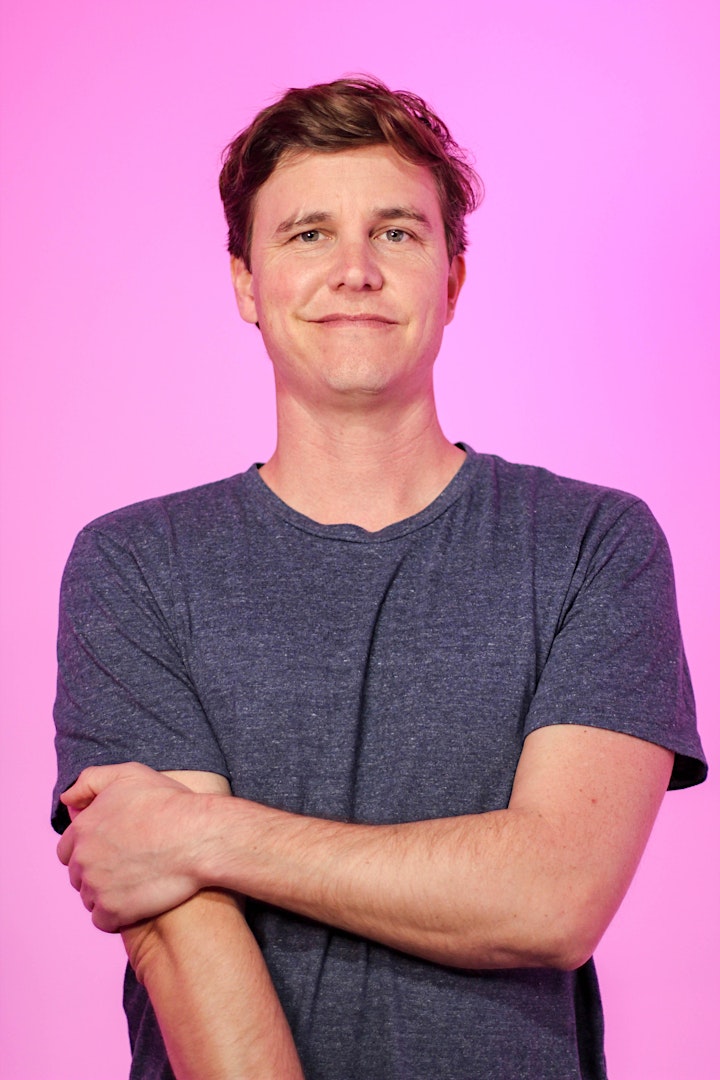 Drew Robertson
Drew Robertson is a standup living in Raleigh, NC. Drew's comedy is all over the place, and usually without segways. Some of his jokes hit ya fast like speed and some are time-release like sudafed 12 hour. He has worked with Kyle Kinane, Brian Posehn, Andy Woodhull, and Todd Glass.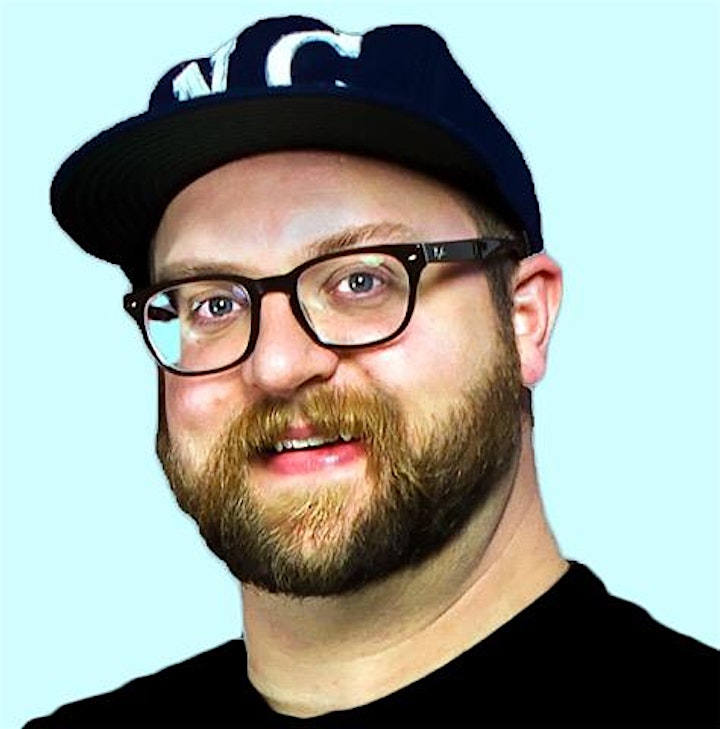 Brett Williams
Brett Williams is a musician, comic, and biology grad student in Raleigh. She has opened for Cameron Esposito, JP Sears, and Jon Reep. Her humor has been described as adorably subversive and you will no doubt be humming her songs at work for weeks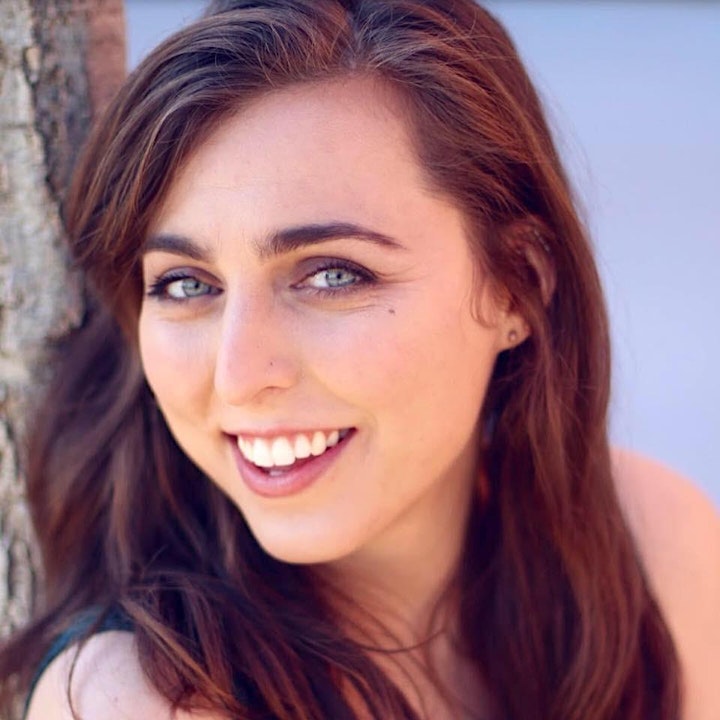 Freddy Valoy
A second generation Dominican from Yonkers, NY, Freddy moved to North Carolina to wrestle for UNCG, and was an active cage fighter for three years. That being said, his years in combat sports don't hold a candle to the take he's inflicted on stage in his stand-up comedy career.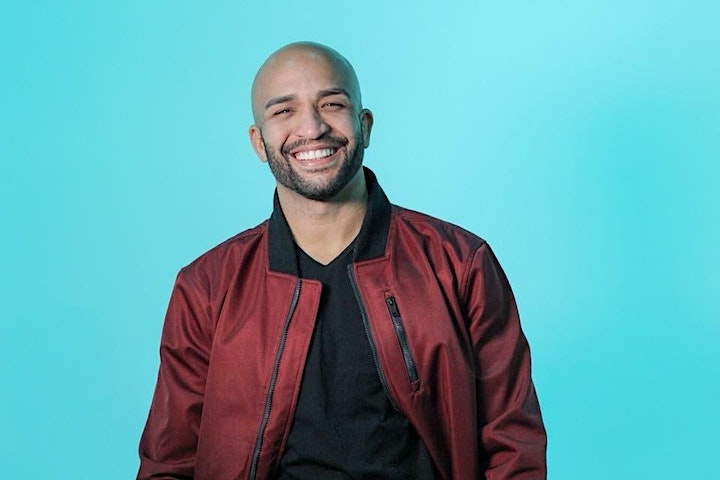 Austin Howard
Austin Howard is from Durham and he's performed all over the southeast including clubs such as Dead Crow, Capital Laughs, The Comedy Zone, Punchline Atlanta, Goodnights and many more. He's done shows in New York, Chicago and DC and is a fan favorite among many in North Carolina. He is also the host of the Best of NC Showcase at Motorco.