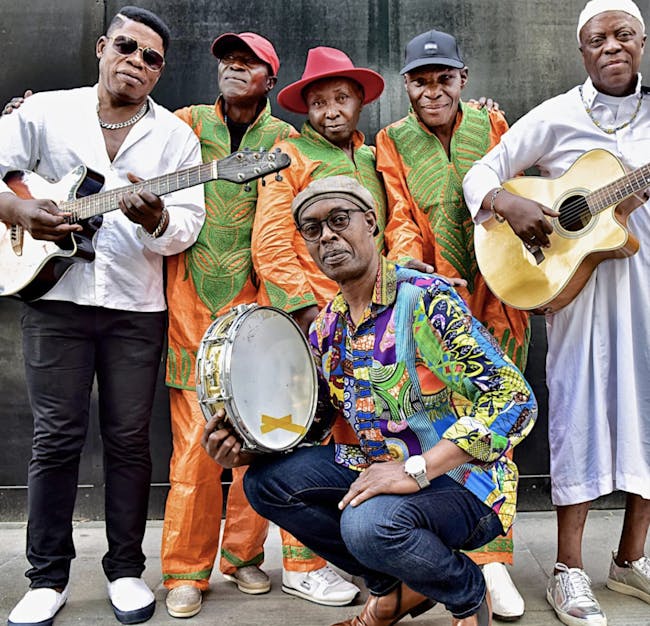 Duke Performances Presents
Black Atlantic
Orchestre Les Mangelepa
$10.00 - $25.00
Canceled
On Duke Performances
Duke Performances Presents Black Atlantic with ORCHESTRE LES MANGELEPA at Motorco - Please note that due to illness, this show has now been
Please note that due to illness, this show has now been canceled.
The 'Black Atlantic' package, which provides access to all six 'Black Atlantic' shows at Motorco, including performances by Sona Jobarteh, David Virelles, Cha Wa, Etienne Charles, Cimarrón, and Orchestre Les Mangelepa, and single tickets are now on sale. Packages and single tickets can be purchased online, via phone at 919-684-4444, and in person at the Duke University Box Office, Tuesday through Friday, 11 AM to 6 PM.
###
Few bands can claim the long-standing respect and relentless spirit that makes for Kenya's celebrated Orchestre Les Mangelepa. Originally from the Congo, the group has become one of East Africa's most treasured sources of dance fusion, merging Kenyan benga and traditional Congolese rumba inspired by the band's expatriate background. The result? A vivacious yet harmonious blend of snare, heavy brass, and serenading vocals that categorizes the hallmark sound fans of Orchestre Les Mangelepa still cherish today. Now in its fifth decade, the group continues to move feet and uplift spirits in Kenya's capital, Nairobi, the band's official birthplace. Since forming in 1976, Orchestre Les Mangelepa has released thirteen albums and is responsible for several of Kenya's most popular East African dance songs. Orchestre Les Mangelepa pulls from its extensive catalog for this rare stateside show at Motorco Music Hall.