CBDB / Cosmic Superheroes at Motorco Music Hall
CBDB
"Jamband of the Year" & "Studio Album of the Year" Reddit 2018
CBDB is a progressive rock, jam-band from Alabama and their music is spreading from the southeast across the nation like wildfire. Defining a newfound, southern blend of joyous and progressive rock n roll, they channel a sonic mix of soulful vocals and virtuosic musicianship with smart, tasteful songwriting. On stage, each member of CBDB fluidly plays between complex composition and loose exploratory improvisation creating an incredible and unique live experience.
CBDB has played major festivals including Hulaween, Okeechobee, Sweetwater 420, Summer Camp, Electric Forest, Sloss, Aura, Backwoods, Euphoria, and The Werk Out. They've also shared the stage with the likes of Umphrey's McGee, Papadosio, Galactic, Kyle Hollingsworth Band, Perpetual Groove, The Wailers, Blues Traveler, and many more.
With their latest release, an impressive third full-length album titled 'Out of Line' – recorded at Zac Brown's legendary Southern Ground Nashville studio – CBDB is set to take the country by storm. Soaring monthly listeners and followers have further propelled their growth & continue to bring the band widespread attention, interest, and new fans daily. Dive into CBDB's eclectic catalogue of tunes today and catch them live on tour near you soon!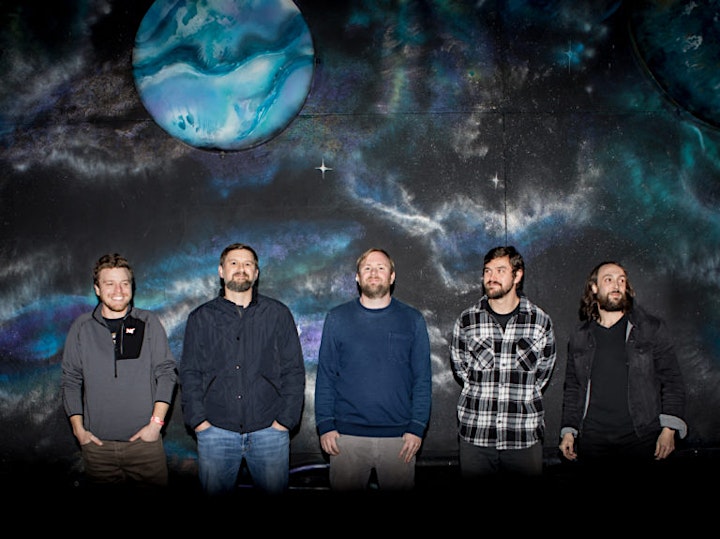 COSMIC SUPERHEROES
A genre-bending rock quartet from Raleigh, NC, Cosmic Superheroes blend creative songwriting, catchy lyrics, and danceable improv jams, vowing to give audiences a unique experience each show. A fun addition to the Southeast music scene, these guys consistently create interesting moments shifting between many styles packaged into cartons of joy.
In Spring 2020, the group will release their 3rd full-length studio album, titled simply, Cosmic Superheroes. Featuring 9 new original tracks, this collection is the band's first ever LP on vinyl. This collection of tunes showcases heady songwriting, mesmerizing riffs, and blazing grooves.