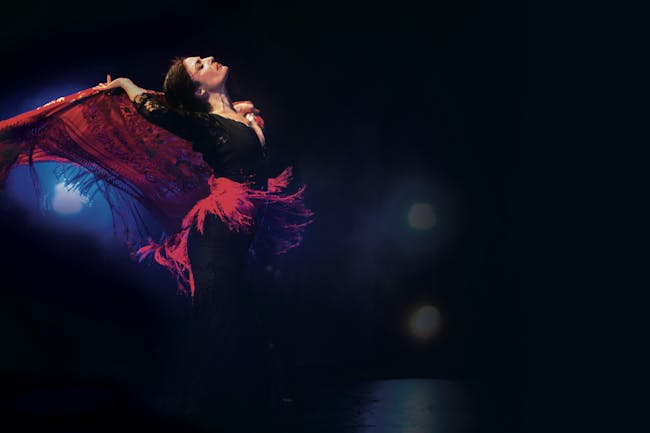 Flamenco Vivo Carlota Santana at Motorco Music Hall
There is a free pre-show chat one hour before showtime (7pm) open to same-day ticket holders. Join us to learn more about the history and culture of flamenco!
About
In Andalucía the cool nights sizzle and crackle with energy from its famous tablaos. These café-style venues showcase flamenco at its most raw, creative, and authentic – where performers create by instinct and improvisation – showcase unbelievable technique – and create living art through the interplay between dancers, musicians, and audience.
Now you can experience this type of Andalucían evening at Motorco – featuring live music – an international cast of world-class dancers – and a full selection of great drinks and food in an intimate, accessible cabaret-style atmosphere.