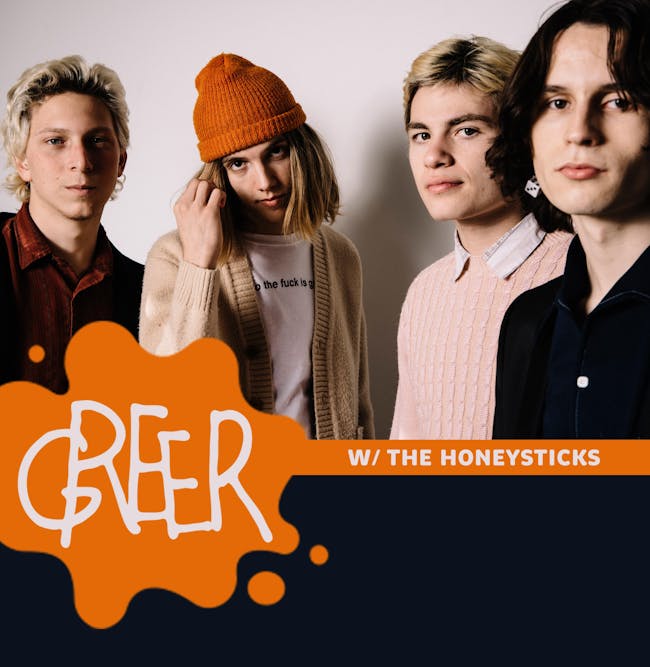 Greer / The Honeysticks at Motorco Music Hall
GREER
Since their formation in November 2018, Greer has cultivated an impressive internet presence including 7 million global streams with only two officially released songs, "Bittersweet" and "Song For Me." The band is heading into the studio early next month with renowned producer Rob Schnapf (Elliott Smith, Guided By Voices, Beck) with plans to release new music later this year.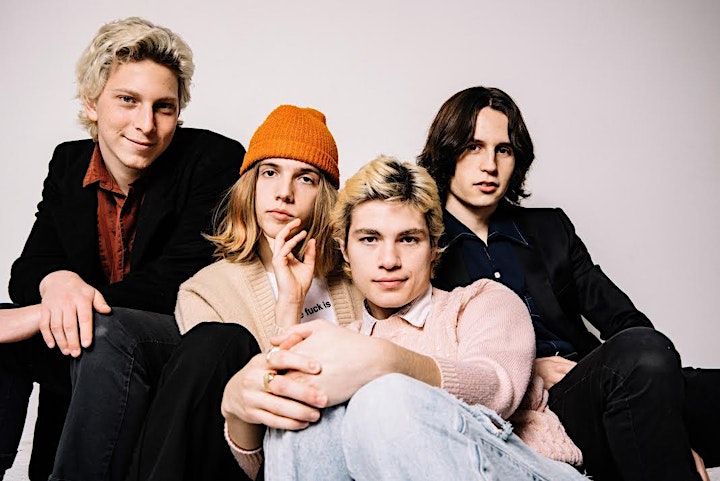 THE HONEYSTICKS
The Honeysticks is a Los Angeles-based indie band fronted by singer/songwriter and internet personality Ricky Montgomery (briefly called "Ricky Montgomery & The Honeysticks").
The band features Ben Russin on bass and Ryan Fyffe on drums. Caleb Hurst, former member and co-writer of the group, is featured on guitar and backing vocals on The Honeysticks EP and Out Like a Light 2.
Montgomery's first LP, Montgomery Ricky, set the stage for an idiosyncratic indie pop styling that lays bare trauma without mincing words. As The Honeysticks, Montgomery explores that core theme with greater technique and matured sensibilities. With their 2017 debut Out Like a Light, the band premiered a dreamy, boyish sound that distinguished it from other influencer-turned-musician contemporaries (Rich Brian, Tiny Meat Gang). Shortly afterward, with the release of The Honeysticks EP in February 2018, the collective doubled down on its hook-driven, sardonic perspective on the future of rock.
February 2019's Out Like a Light 2 reworked The Honeysticks' debut. An experiment in process and vulnerability during a time of brief hiatus, it garnered their greatest success yet with high praise from fans and their first Spotify editorial placement (Lo-fi Indie).
In May 2019, the band began road testing new material that saw them edging further into pop experimentalism. Shades of soul and surf have replaced the power pop motifs of Montgomery's solo effort. Now more than ever... it's Honeysticks season.