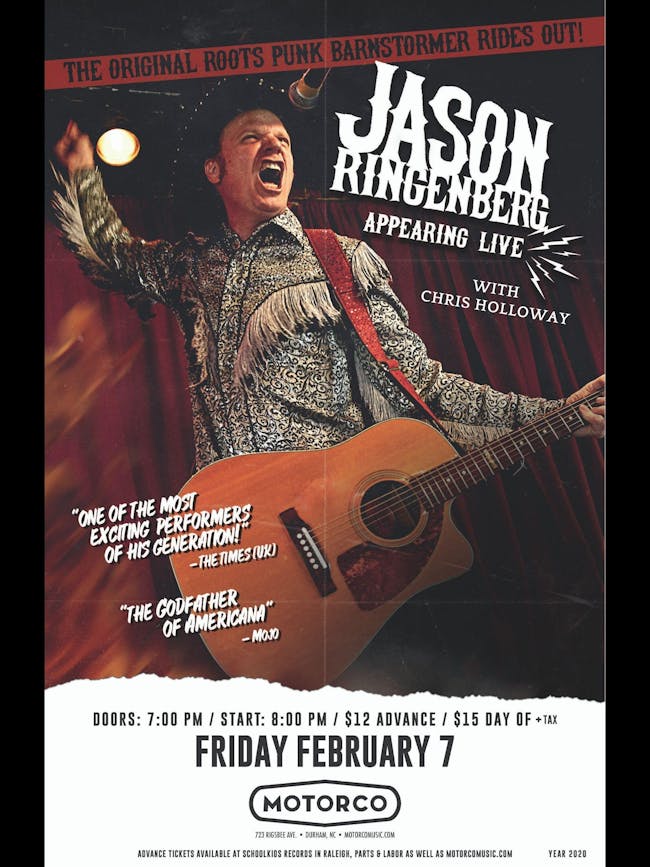 Jason Ringenberg / Chris Holloway on 2/7/2020 at Motorco Music Hall
This show is seated only. When you purchase this ticket you will have access to general seating. All seats will be first come first served.
JASON RINGENBERG
Jason Ringenberg was born and raised on an Illinois hog farm that bordered the Rock Island Line Railroad. When he left for Nashville on 4th July 4, 1981, to pursue his dream of "making a band that could kick American roots music into the modern age!" little did he know just how far that kick would go. He immediately formed Jason & The Scorchers and never looked back. Throughout the '80s and '90s they tore up venues across the planet and became known as one of the most exciting live bands of their era. On classic LPs like Fervor and Lost and Found they "singlehandedly rewrote the history of rock 'n roll in the South" (Rolling Stone.) Their instinctive ability to combine traditional country music with high-energy punk rock has not been surpassed to this day. In 2008 they were awarded the Americana Music Association Lifetime Achievement Award for Performance.
Never one to rest on his laurels, in 1999 the "Godfather of Americana" (Mojo) went solo. To date, he has released five Jason Ringenberg solo albums, with everyone from the BBC to USA Today lauding his songwriting. His high octane one-man show prompted The Times (UK) to call him "one of the most exciting performers of his generation." In 2002 he created a children's music character called Farmer Jason, winning numerous awards including an Emmy for his PBS video program It's A Farmer Jason. Often, this relentless barnstormer will perform a Farmer Jason kids show in the daytime and a Jason Ringenberg concert at night in the same city.
His latest album Stand Tall was written whilst participating in the Artist in Residence Program for the National Park Service at Sequoia National Park. It is not hard to imagine him writing songs whilst climbing a 10,000 foot Sierra Nevada mountain! That restless spirit will not be stilled.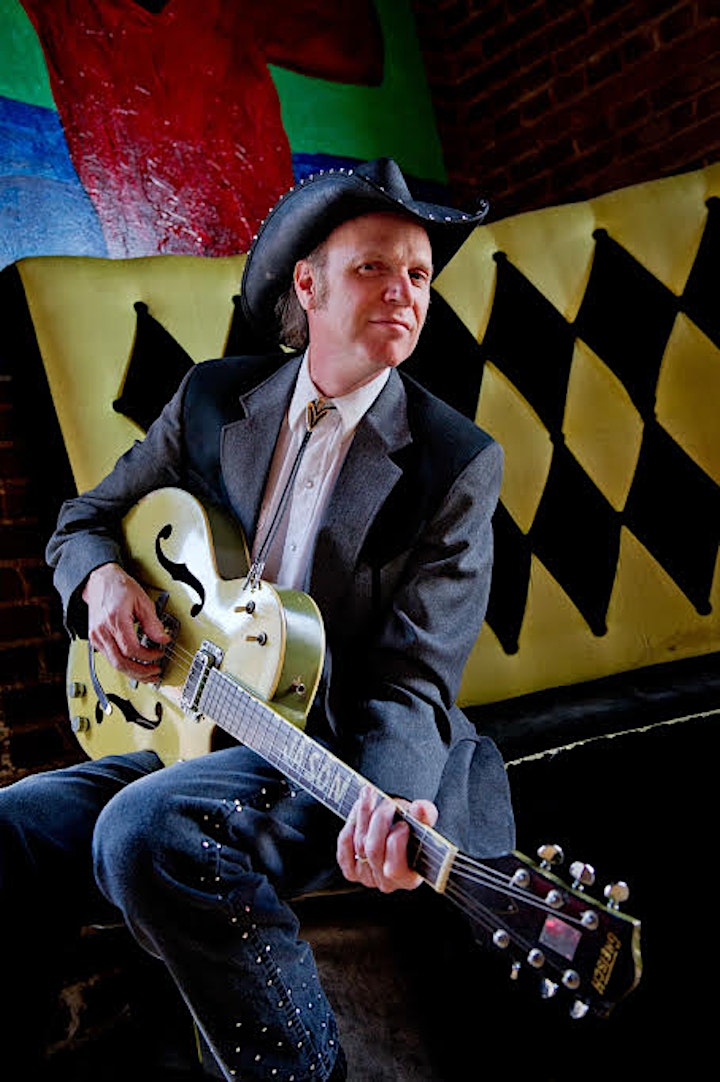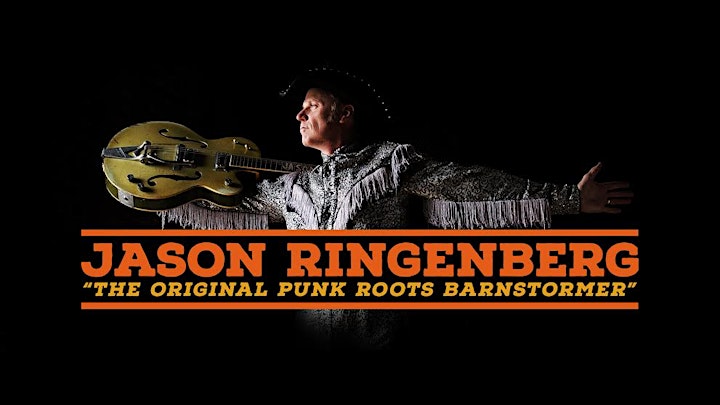 CHRIS HOLLOWAY
Growing up in Durham, NC the sounds of the local country station and his grandmother's eight track tapes were the background music of his childhood. "I can remember being just tall enough to look over the edge of the kitchen counter to see that old transistor radio that was always playing Johnny Cash, Lorreta Lynn, or Hank Williams. I guess that stuff has been burned into my soul."
Chris moved to Chapel Hill where he lived throughout the 90's, playing bass, singing and sharing song writing duties for the indie band Queen Sarah Saturday. He picked up the bass again to record and tour with Collapsis.
As the aughts closed in the lure of the road began to fade and Chris did what most retired bass players do. He became a chef.
After a twenty year hiatus he has teamed up with his former bandmate Ryan Pickett to record "all the songs that won't leave me alone".
His first solo record, Swarming in the Glow, is a collection of songs written over the course of two decades. His acoustic finger picking plucks into being a piedmont of sound, spiked with flashes of pedal steel, rolling piano and swathes of cello. His influences bob and weave throughout with shades of the Replacements, Springsteen, and Gram Parsons.
And lyrically the stories are all true.