Over The Rhine with Willy Tea Taylor at Motorco Music Hall Doors 7pm / Show 8pm Adv $25/ Day of $30 This is a Seated Show
This show is 100% SOLD OUT however, Motorco Music Hall partnered with Lyte to give our fans an alternative way to get official tickets. All tickets are issued by our ticketing provider, Eventbrite.
BUY & SELL YOUR TICKETS SAFELY WITH LITE
CLICK HERE FOR LYTE TICKET EXCHANGE
Over the Rhine
When you listen to Over the Rhine, the supremely talented musical couple comprised of Karin Bergquist and Linford Detweiler, you quickly fall under the spell of Karin's timeless voice "which has the power to stop the world in its tracks" (Performing Songwriter). But then the songs start hitting you. Paste magazine writes, "Over the Rhine creates true confessional masterpieces that know neither border nor boundary" and included Bergquist and Detweiler in their list of 100 Best Living Songwriters. Rolling Stone recently wrote, Over the Rhine is a band "with no sign of fatigue, whose moment has finally arrived." That's quite a sentiment for a band celebrating 30 years of writing, recording, and life on the road. But as Karin Bergquist states, "There is still so much music left to be made." Love & Revelation, the brand new album from Over the Rhine, is a record for right now. The songs have been rigorously road tested and burst at the seams with loss, lament, and resilient hope. The LA Times writes, "The Ohio based husband and wife duo has long been making soul-nourishing music, and the richness only deepens."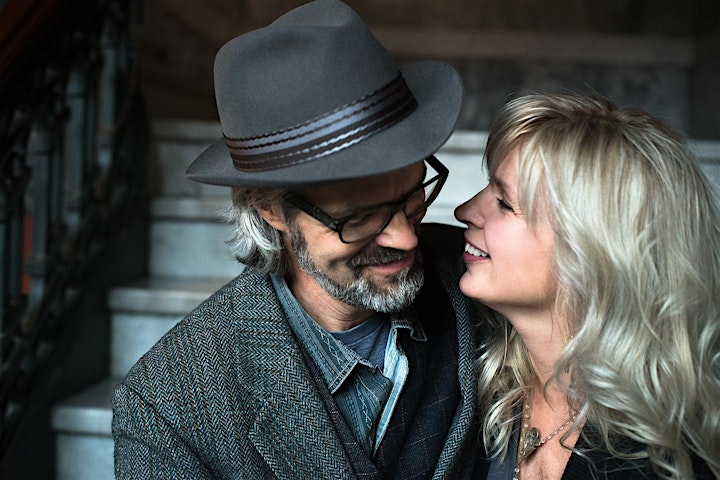 Willy Tea Taylor
Willy Tea Taylor is a father, brother, and son. His remarkable ability to sing about profound subjects in a simple way makes his songs a great place to lose yourself. Much of that comes from his upbringing.
Willy grew up surrounded by rolling hills and horses in the small town of Oakdale, California. Known as the "Cowboy Capital of the World" for breeding so many world champion rodeo cowboys, Oakdale is still Willy's home and the setting for many of his songs.
Despite coming from a long line of cattlemen – his grandfather Walt was one of the most respected of his generation – Willy's first love was baseball. Willy calls John Hartford, Roscoe Holcomb, Bob Dylan, KISS, Weird Al Yankovic and Willie Nelson his biggest influences.
Willy is recording and set to release his next full length album in Summer 2020 on Blackwing Music.