Duke Science & Society and Carolina Tiger Rescue presents
Periodic Tables: Pet Tabbies, Not Tigers
Duke Science & Society and Carolina Tiger Rescue presents  Periodic Tables: Pet Tabbies, Not Tigers
Tigers are one of the most recognizable and charismatic species on earth, but in the US they are often valued more for petting opportunities and selfies than for their power and beauty. Carolina Tiger Rescue's education director, Katie Cannon, will share stories of some of the animals who call the only federally accredited wild cat sanctuary in North Carolina home, and show you how you can be a voice on behalf of one of the world's most beloved apex predators.
Presenter: Katie Cannon
For more information clink HERE
Follow Carolina Tiger Rescue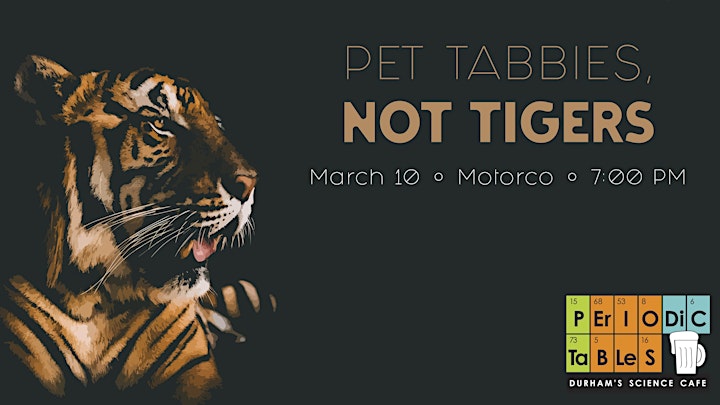 Periodic Tables is an informal science gathering during which invited speakers share interesting, relevant science to the general public in an engaging and interactive way.