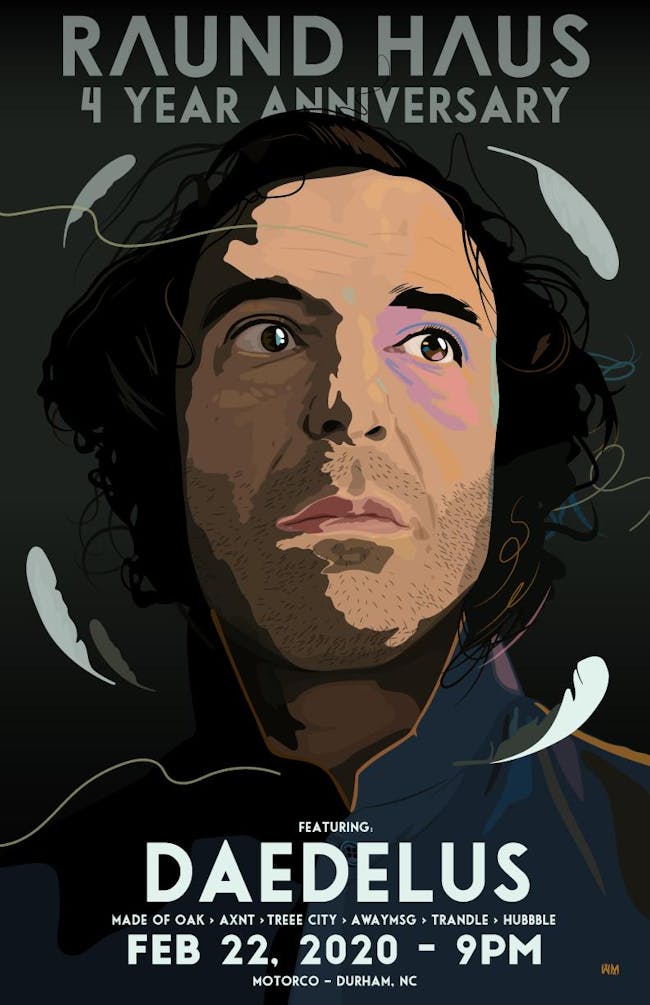 Raund Haus 4 Year Anniversary
Daedelus, Made of Oak, Axnt, Treee City, Awaymsg
Raund Haus 4 Year Anniversary featuring Daedelus at Motorco Music Hall
About DEADALUS
Like his mythological namesake, Daedelus is an inventor, a creator of labyrinthian sound from an eclectic palette into innovative genre. Otherwise known as Alfred Darlington, the Los Angeles producer has over two-dozen releases on a variety of labels (i.e. Brainfeeder, Ninjatune) and collaborations with musicians in many worlds: electronic, jazz, hip-hop, indie (i.e. Kelela, Kneebody, MF DOOM). This music runs the gamut of emotion, alternately intense and mellow, exuberant and melancholy, danceable and introspective.
Daedelus has performed over a thousand shows for audiences on five continents, everywhere from Iceland to Istanbul. A founding figure of the L.A. "Beat Scene," often having played the storied Low End Theory Club. Each show is unique employing dynamic controllers allowing on-the-fly improvisations and ingenious a/v from the robotic Archimedes to the twirling Panoptes.
Known for outlandish attire, sound advocacy, and producer community outreach, Daedelus is part of the electronic firmament.
https://soundcloud.com/daedelus
https://www.facebook.com/Daedelusmusic/
https://www.instagram.com/daedelus/