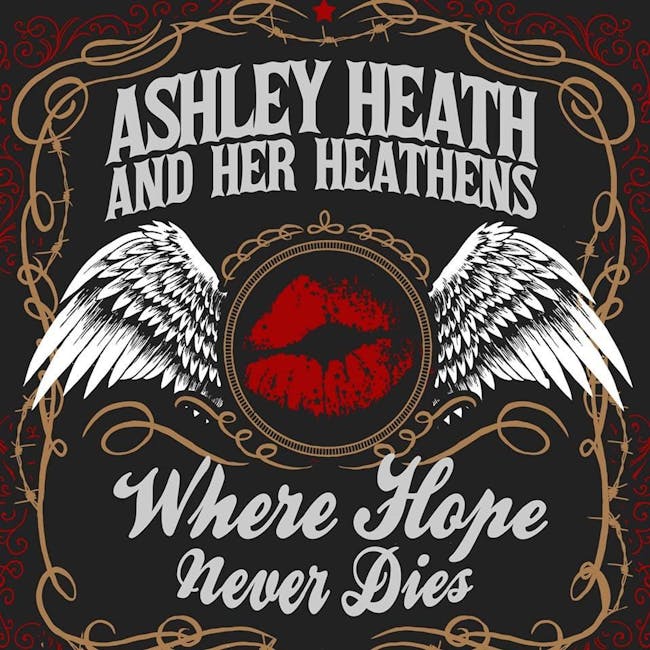 Ashley Heath
ASHLEY HEATH and HER HEATHENS, Emily Musolino, Chris Frisina
ASHLEY HEATH & HER HEATHENS / Emily Musolino / Chris Frisina at Motorco Music Hall
ASHLEY HEATH & HER HEATHENS
Ashley Heath and Her Heathens are a Americana/Rock band hailing from Asheville, NC forming in May 2016. There sound has touches of thoughtful songwriting, sensual blues/soul vocals, and hard rock/jam rhythm section, to a little bit of country and twang. AH&HH started off the year with a release of their Sophomore album "Where Hope Never Dies" in April 2018, Winning the Merlefest Band Competition in April 2018 and playing a Cabin Stage slot between Jim Lauderdale and Sam Bush Band, and ending the year with a surprise $2,000 grant from the Lloyd Johnson Foundation that sponsors the Merlefest Band Competition Stage. "Where Hope Never Dies" was also voted on WNCW public radio as #50 out of the Top 100 Releases of 2018. The band is fronted by the songwriting, velvet and strong vocals, and rhythm guitar of Ashley Heath and the Heathens have been a mixture of many Asheville musicians over there two and a half years of being a band.
Heath has been voted as Mountain Xpress Readers Best of WNC #1 Songwriter, Acoustic/Folk, and Americana Country Artist of 2018 and has toured extensively as a solo act throughout the surrounding region, National Tours, and a European Tour through The Netherlands, Belgium, and France in the last four years as a full-time musician.
Emily Musolino
Emily Musolino is a Durham, NC native who mixes soulful vocals with shredding blues rock guitar riffs. The depth of emotion in her voice is stunning and her songs have a classic sound and lyrics that tell compelling stories.
A Berklee College of Music graduate, Emily has opened for and collaborated with artists like Ani Difranco, Nikki Hill, Vinx, Shana Tucker, Anna Wise (SonnyMoon, Kendrick Lamar) and Eric Hirsh (The Beast, Orquesta GarDel). She is also owner and head engineer at Blue Moose Recording Studio in Durham and Co-founder of the women's music and arts collective Mama May I.
Emily released her newest album "The Vault" in April 2018.
Emily has been featured several times on NPR's the State of Things with Frank Stasio and written up in the News and Observer. She currently fronts the Emily Musolino Band and plays 200+ shows a year, both bandleader and soloist around the world.
Chris Frisina
Chris Frisina was born in the rustic town of Olean, New York to a family of northeastern wiseacres and intelligent hillbillies who remain hell bent on living full, rich lives despite brutal winters in a persistent economic downturn. Runt of the litter, according to his only sister.
Not one to commit easily, he skirted the compulsive hunting and fishing tradition held close to his father's heart - instead cultivating a sensitivity more suited to artists and vagabonds. In illustrations, his pen swirl meanders towards an eventual finish only understood upon completion – just as in his music.
In songwriting, Chris uses what can only be explained as a genetic link to ancestral angst and talent to search for his place in a world out of sync. Part unquiet soul. Part young fool. Chris hopes to share his observations on our shared journey through life in mutual search of something pure.
Chris continues to pull from a constant and pervasive send of disquiet–gleaned from his childhood, solo travels, work experiences, sullen periods of insomnia and close friendships–to create mournful tones, pulsing with lost opportunity, longing and regret. Except for those few magical times, when it goes the other way.