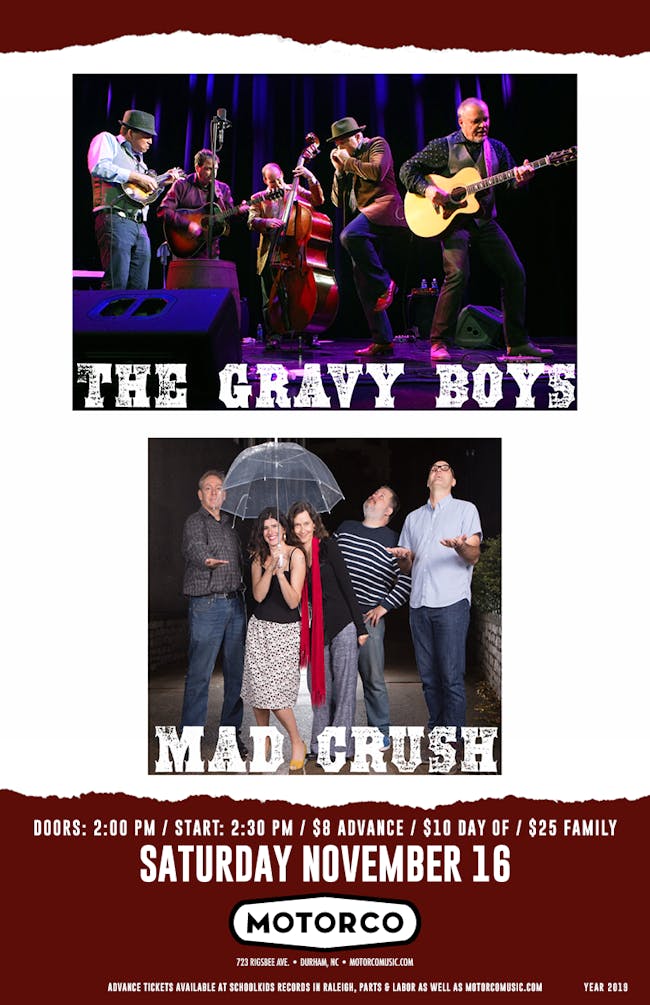 The Gravy Boys and Mad Crush at Motorco Music Hall. $8 Advance/ $10 Day of $25 Family Price (two adults and two or more kid)
The Gravy Boys
The Gravy Boys hail from Raleigh/Durham, North Carolina and perform Acoustic Americana music that draws deep from the well of our country's diverse musical heritage. Their high energy shows feature heartfelt vocal harmonies, boot-stomping rhythms, lively stage banter, and honest musicianship. The Gravy Boys are story tellers who spin their tales through tight, brother-duet vocals over a vintage acoustic backdrop. They take classic American themes and bring them into the present day, with an authentic passion that resonates with all who listen. They have released 4 CDs of original music: Bring It Down (2019), Crackerjack Whistle (2013), Dust Bowl Lover (2009), and Workin' the Angels for Handouts (2007).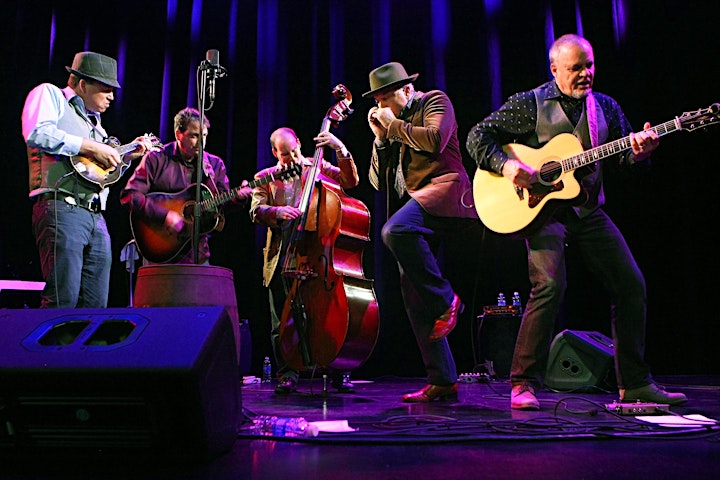 Mad Crush
Billboard Magazine calls Chapel Hill's Mad Crush a mix of June Carter-Johnny Cash with the Kinks' Ray Davies.
The band's debut album received glowing reviews from Vice's Robert Christgau, and songwriter John Elderkin's work has been acclaimed in SPIN, Billboard, Cashbox, by Jon Pareles of The New York Times, the great Mike Watt, and REM producer Don Dixon.
The band features Joanna Sattin on vocals, Chuck Garrison of Pipe and Zen Frisbee on percussion, violinist Laura Thomas of the Chamber Orchestra of the Triangle, and former Popes Mark Whelan and John Elderkin on guitars and vocals.