With Confidence
Seaway, Between You and Me, Doll Skin
Crank It Loud Presents WITH CONFIDENCE: The Love And Loathing Tour with Seaway, Between You And Me, Doll Skin at Motorco Music Hall
Doors 6pm
Show 6:30pm
$16 Advance
$20 Day Of
All Ages
WITH CONFIDENCE
Formed in 2012 by a group of high school mates, With Confidence is an Australian band that carries the blink-182, All Time Low, and Yellowcard torch of pop-punk.
Covering topics like mental health, relationships, and loss via huge earworm choruses and punchy riffs, they made waves in 2016 with their Hopeless Records debut Better Weather, which made a strong showing on the Aussie charts.
Fronted by vocalist/bassist Jayden Seeley, the original lineup also consisted of drummer Joshua Brozzesi and guitarist Samuel Haynes. The trio recruited guitarist Inigo Del Carmen soon after formation and began recording debut song "Stand Again" in 2013. Their debut EP, Youth, was released later that year. In early 2014, Haynes parted ways with the band and was replaced by touring guitarist Luke Rockets. The newly formed quartet recorded their sophomore EP Distance with Stevie Knight and Dave Petrovic (Hands Like Houses, Tonight Alive, Northlane) and issued the set in early 2015. After signing with Hopeless Records a year later, With Confidence announced their debut album. Preceded by singles "Voldemort," "We'll Be Okay," and "Keeper," Better Weather was released in June 2016 and peaked at number 22 on the ARIA Charts. Guitarist Luke Rockets left the fold in November 2017 ahead of the release of the band's sophomore studio effort, Love and Loathing, which arrived in July 2018.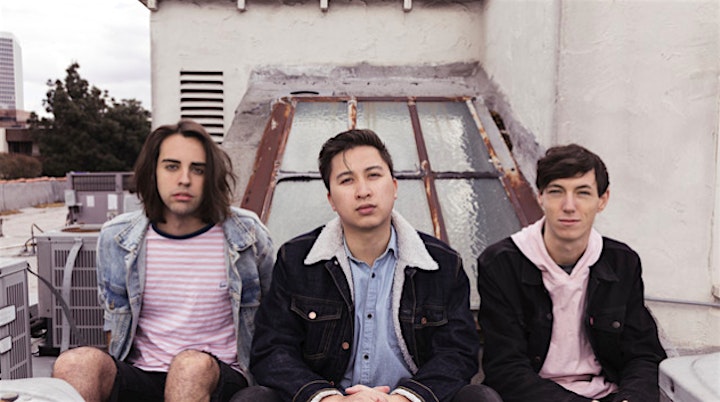 Seaway
Evolution often happens at just the right time. Six years deep into their career, Seaway progress the patented pop punk prowess that put them on the map with sharper songcraft and a nod to the nineties on their third full-length record, Vacation.
The Ontario, Canada quintet—Patrick Carleton [rhythm guitar, co-vocals], Andrew Eichinger [lead guitar, backing vocals], Ryan Locke [lead vocals], Adam Shoji [bass], and Ken Taylor [drums]—confidently step up their game across the board, while maintaining the spark that ignited a fervent fan base.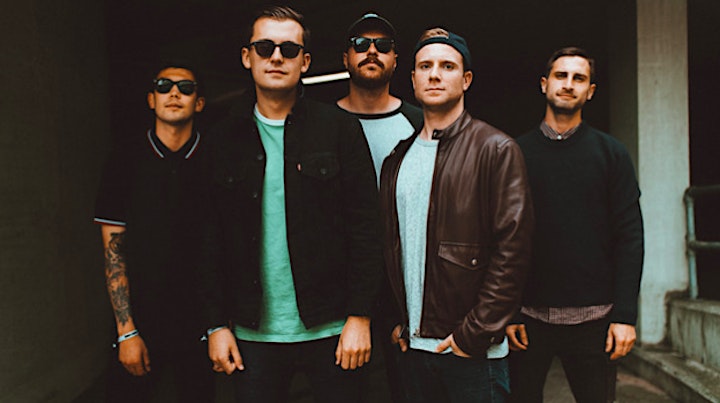 Between You And Me
𝙿𝙾𝙿 𝙿𝚄𝙽𝙺 𝙱𝙰𝙽𝙳 𝙵𝚁𝙾𝙼 𝙰𝚄𝚂 🇦🇺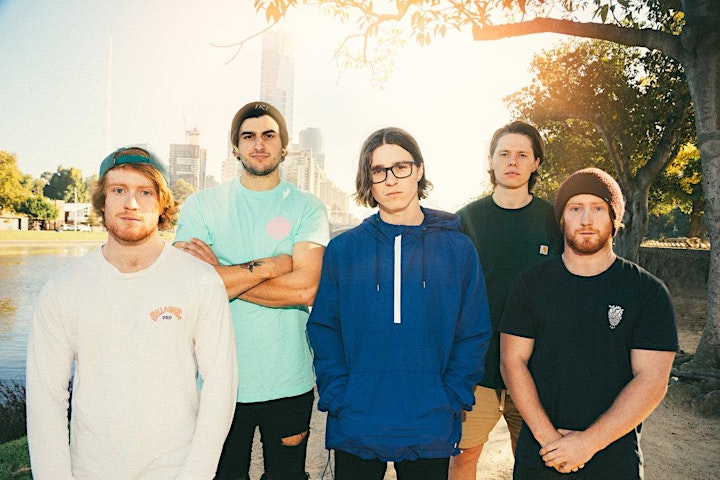 Doll Skin
Arizona's modern day riot grrls Doll Skin are back with their third full-length release, Love Is Dead and We Killed Her, and with it they are proving that their voices will be heard.
The new release finds the quartet of Sydney Dolezal (lead vocals/rhythm guitar), Meghan Herring (drums/co-lead vocals), Nicole Rich (bass/backing vocals), and Alex Snowden (lead guitar/backing vocals) honing their skills of melody while being more in- your-face and aggressive than ever as they relentlessly relay a message with each new track.
Their first single, "Mark My Words," an unforgiving revenge anthem, sets the stage with a sentiment any woman who has ever been wronged by a man will relate to.
And while female anger and emotion is so often dismissed, the band don't hold back expressing theirs on an array of topics throughout the album including dealing with your problems in an unhealthy ways ("Outta My Mind") abuse of power ("Nasty Man"), the glorification of drug use in culture ("Your Idols Are Dying") and manipulative exes ("Don't Cross My Path").